EmPowering your
Mobile Engagement
through Wireless Charging
Maximize your customer engagement, increase
revenue and foot traffic, through the sheer
delight of wireless POWER
Wireless Power-as-a-Service
In today's hyper competitive environment the ability to engage customers is crucial.
Powermat provides businesses with a turn key mobile strategy, turning guest
amenities into revenue generated from mobile interaction.

Wireless Power

Mobile Engagement

Analytics
Wireless Power
Energize your customer. Enable them to live life at 100%.
Powermat provides wireless charging solutions for the public space supporting all smartphone types:
Hassle free power: no cables or adaptors
Fast Charge Technology (up to 15W)
Hassle free power: no cables or adaptors
Fast Charge Technology (up to 15W)
Mobile Engagement
Give Power. Get Engagement.
Users opt-in to charging with the app.
We turn this opportunity into multiple user engagement
moments throughout the customer journey, driving: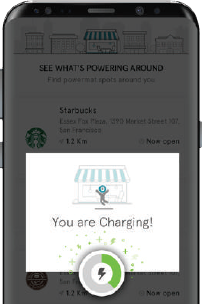 User acquisition
(mobile app)

2nd purchase &
larger ticket size
Customer loyalty
Increase in
foot traffic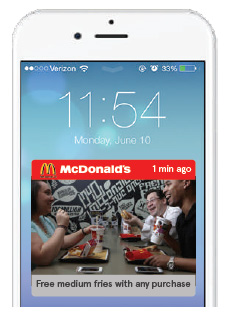 Power Marketing
Interact with your customers throughout their visit and after:
In-app offers & promotions
In-app push messages
Real-time push notifications
Scheduled rich content push notifications
Brand surveys
And more…
Don't just take our word for it.
Here's what people are saying about the Powermat Charging Spot:
95%
"A venue with a Charging Spot makes me feel more welcome"
79%
"Knowing there's a Charging Spot there would make me want to visit the venue"
80%
"I would visit a venue with a Charging Spot more than once a week"
68%
"Indicate that the ability to wirelessly charge your device at the coffee shop increases the amount of money spent at the location"
18%
"Click through rate on Powermat generated campaigns over X5 times higher than average mobile campaigns"
About WiMat
Leading the charge since 2006.
Powermat is the largest and fastest growing wireless charging network, providing power and engagement to leading brands across the globe. Enabling people worldwide to live their Life at 100%.