Intercom Systems at Home and at Work
For the very best security at home or in your workplace, there can be nothing better than having an intercom installed at your front door or main entrance.
An intercom system will allow you to talk to visitors arriving at your home or workplace without having to open the door to them. You can then decide whether to grant them access to your property.
You can even set up an intercom system that can be accessed from any room in your home or office making it very convenient to check and see who is at your door.
Wireless intercom systems are more convenient when it is difficult to run a hard-wire from the building entrance to other parts of a large building.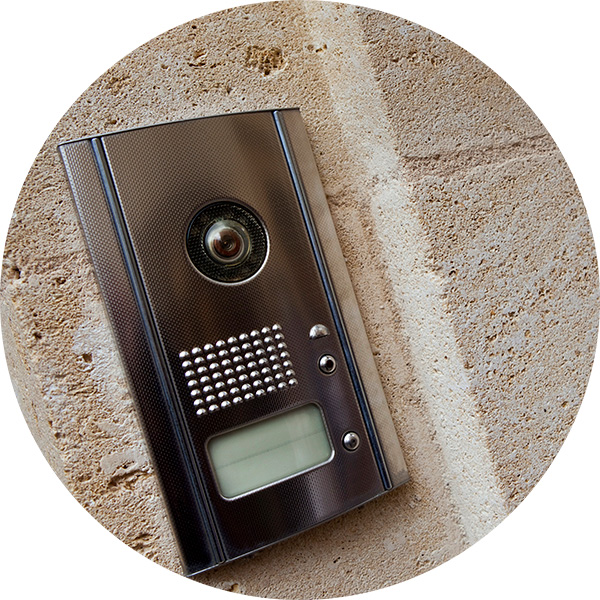 Audio-visual intercoms
Audio-visual intercoms offer a more detailed method of communicating between your visitors and your video handset. You can speak with and visually check visitors ID to make sure they are legitimate before granting them access.
You can also choose a hard-wired or wireless system that offers a great benefit to larger workplaces where security staff can check and respond to visitors no matter if they are in an office or roaming the premises doing their rounds.
Audio-only intercoms
Your intercom system can be as high-tech or low-tech as you need, meaning that you can have a simple audio-only style intercom, which can be a low-cost option for helping monitor building entry points in a commercial building.
The system can be configured to allow speech exchange each way and allow doors to be unlocked or gated entrances locks released.