In response to the COVID-19 epidemic, DRAM are proud to announce our Thermal and Fever Screening Camera range. Our cameras are helping businesses around London to continue operating, whilst simultaneously ensuring staff safety.
Our Fever Detection cameras can be either fully integrated into your building entrance or be mobile with the use of a tripod. The cameras provide colour images and temperature scales, and sound alarms that can be set to go off when a certain temperature threshold is exceeded.
It takes less than 1 second for the camera to perform its job, and works in both crowds as well as single file. These camera setups are perfect for environments such as Factories, Warehouses, Offices, Police Stations, Schools and many more. Call us today for more information and how our Fever Camera Detection range can help your business.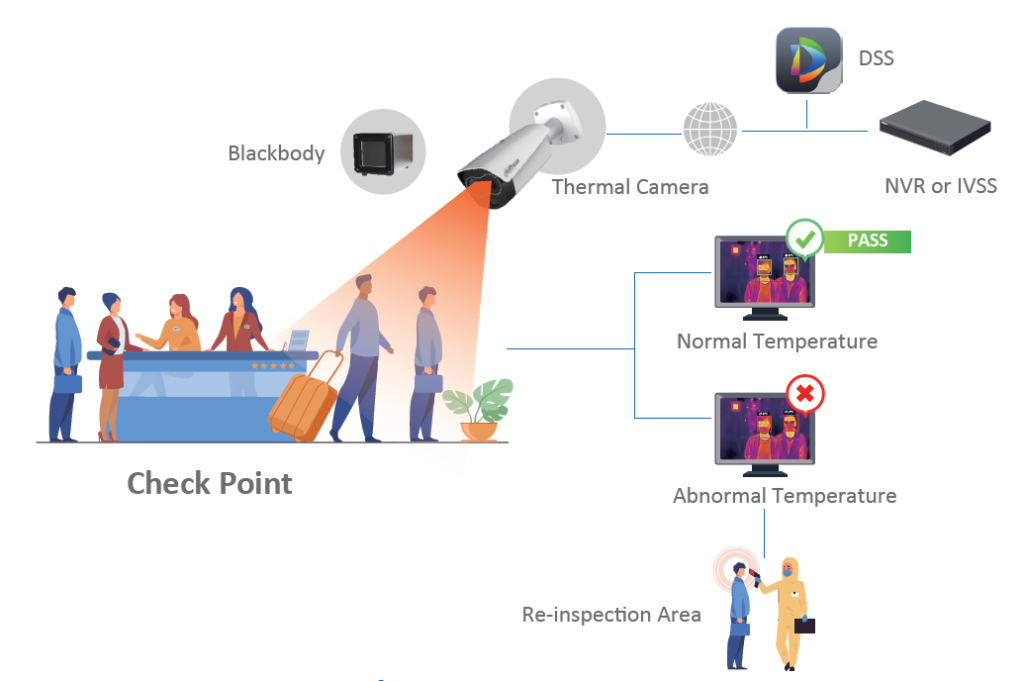 Applications
• Screen large numbers of people anywhere at any time
• Display and detect critical temperature elevations in real-time
• Activates colour and sound alarms
• Easy to setup and use
• Can be smoothly integrated into public area pedestrian traffic streams
• Able to store evidence
• Protect public health
Applications
• Screen large numbers of people anywhere at any time
• Display and detect critical temperature elevations in real-time
• Activates colour and sound alarms
• Easy to setup and use
• Can be smoothly integrated into public area pedestrian traffic streams
• Able to store evidence
• Protect public health
Benefits 
• Healthcare
• Education
• Factories & Manufacturing
• Airports, Ports, Stations
• Retail
• Logistics & Distribution
• Offices & Warehouses
• Military Facilities
• Prisons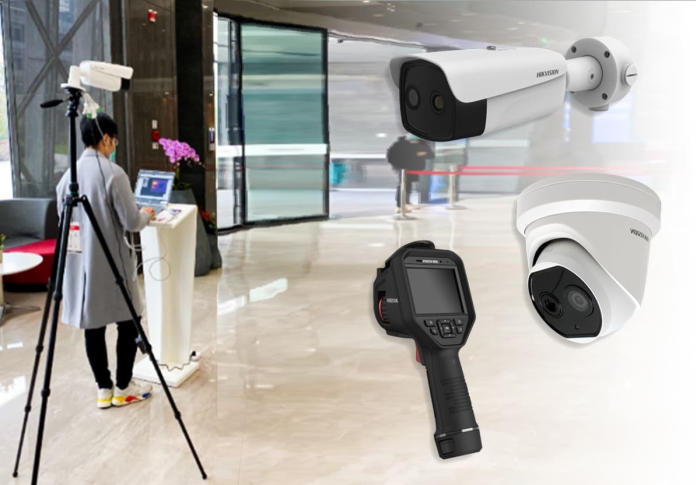 Benefits 
• Healthcare
• Education
• Factories & Manufacturing
• Airports, Ports, Stations
• Retail
• Logistics & Distribution
• Offices & Warehouses
• Military Facilities
• Prisons